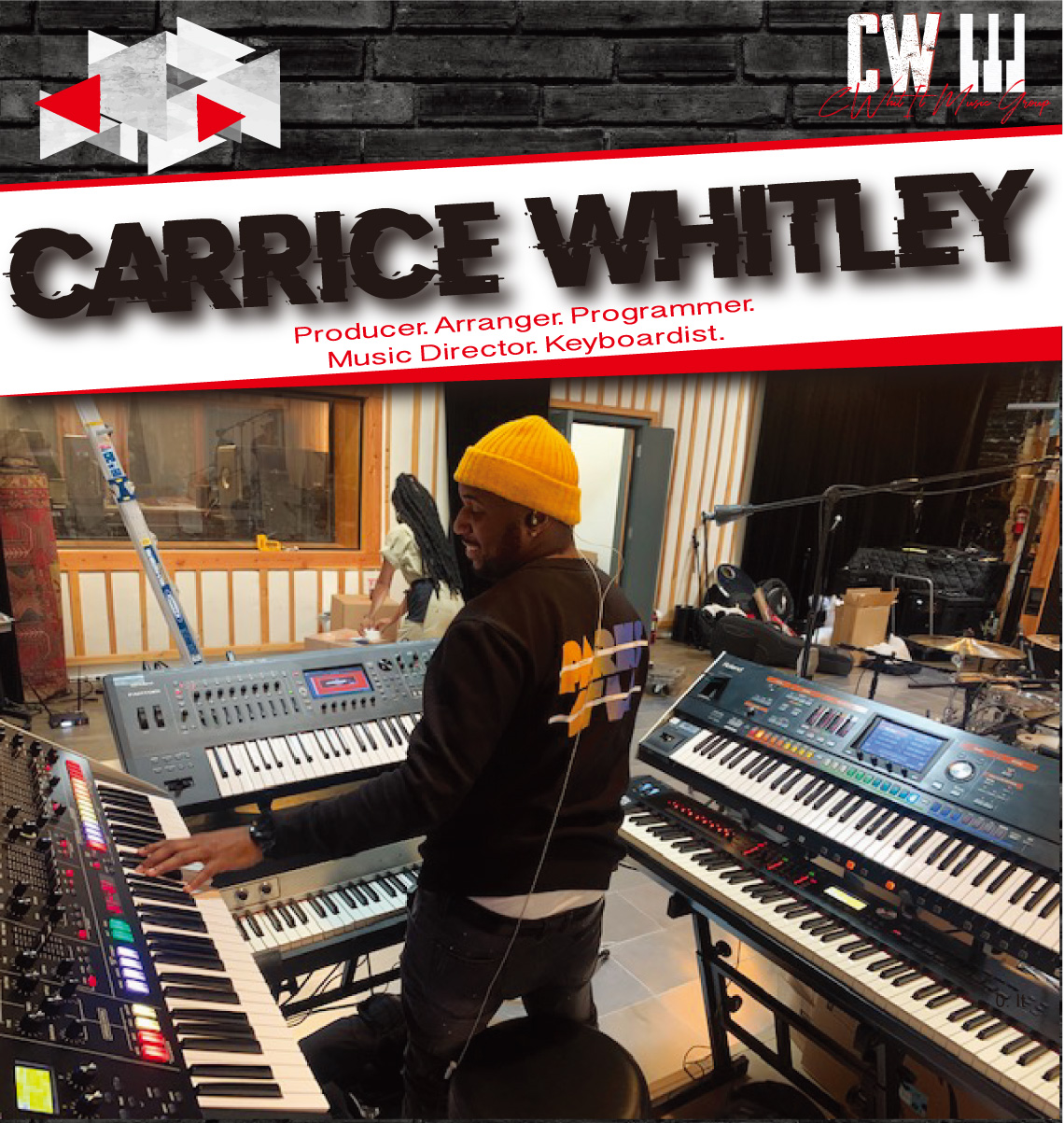 Professional Musician
Carrice Whitley was born on September 11, 1992, on the west side of Chicago. Born into a family of musicians, he was introduced to music at an early age. One day while watching television, his family noticed he had a natural ear for chords and melodies. It wasn't until he heard his mother singing and brother playing the drums, that he realized he had a passion to play the keys. At the age of seven years old, he began playing for his home church Home of Life Missionary Baptist Church in Chicago, Illinois.
Carrice started professionally doing live recordings, where his dynamic abilities led to his first placement as a writer in 2010. It wasn't long after that he caught the eye of Music Producer/ Director Thaddeus Dixon and K Pop artist Tiffany Young, where he experienced his first tour (Lips on Lips 2019). Later that year, he played the Red Bull Music Festival with Lupe Fiasco. In the winter of 2020, he accompanied K. Michelle on her "O.S.D" (Over Some Dick) tour. He continued to thrive by landing several dates to play behind Keyshia Cole. Consequently, his knowledge along with his innovative ideas welcomed endorsements from Gallien Krueger, Empire Ears and Roland.
Carrice's unique and progressive skill set has allowed him to perform behind major artists from the gospel and R & B genres. He has worked with James Hall, Kurt Carr, Myron Butler, Byron Cage, Fred Hammond, Ricky Dillard, Aj Mitchell and more. He was a keyboardist for Carl Thomas, Tiffany Young, K. Michelle, Lupe Fiasco, Keyshia Cole and more. Most recently, his career led to its most pivotal moment when he accompanied Usher on his virtual concert.
Carrice started his own music production company C Whitit Music Group, where he music directs, arranges, produces and has a full live Band( Rock Nation Band). In the future, he plans on arranging and producing music for television, award shows and world tours. He would like to expand his musical skill set to Jazz. He's currently well versed in Funk, Gospel, Hip Hop, K Pop, Pop, R& B and Soul.