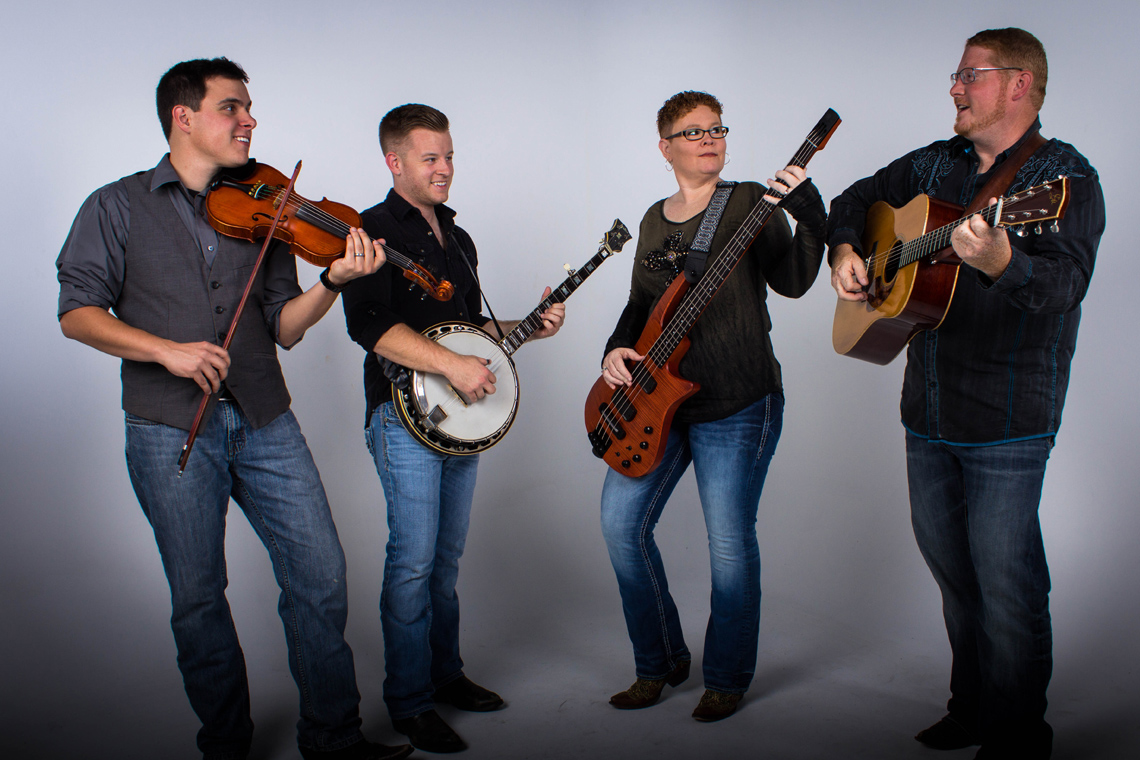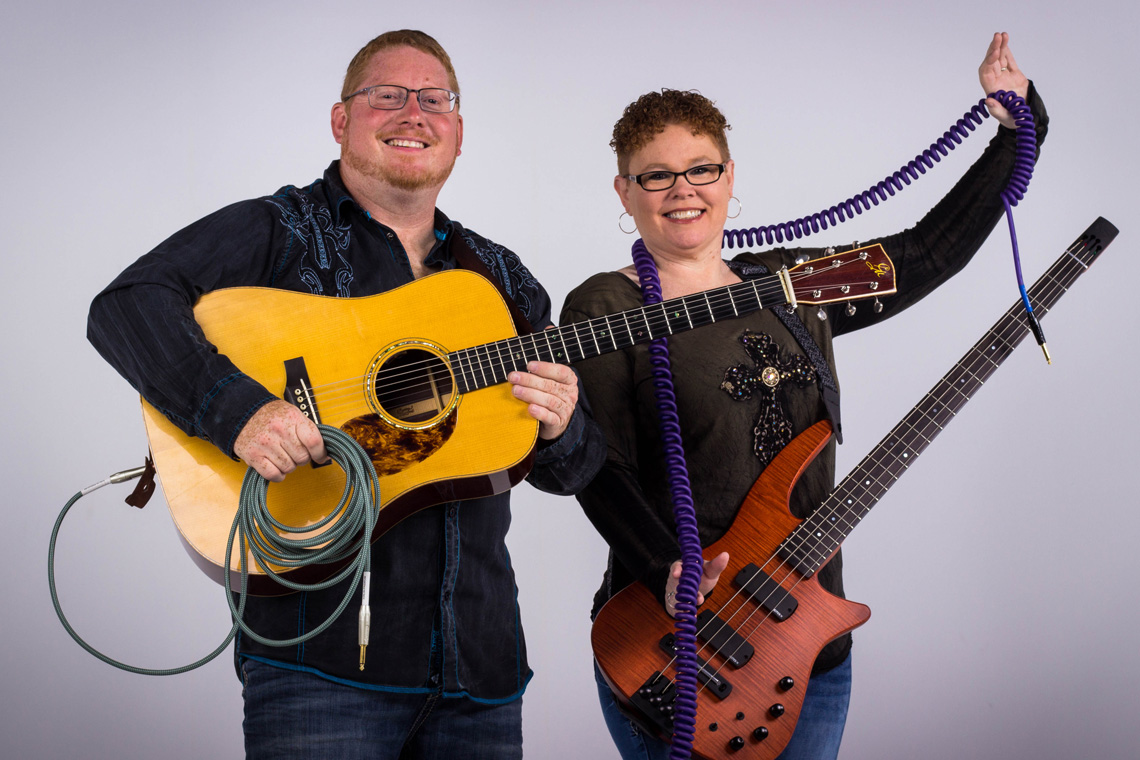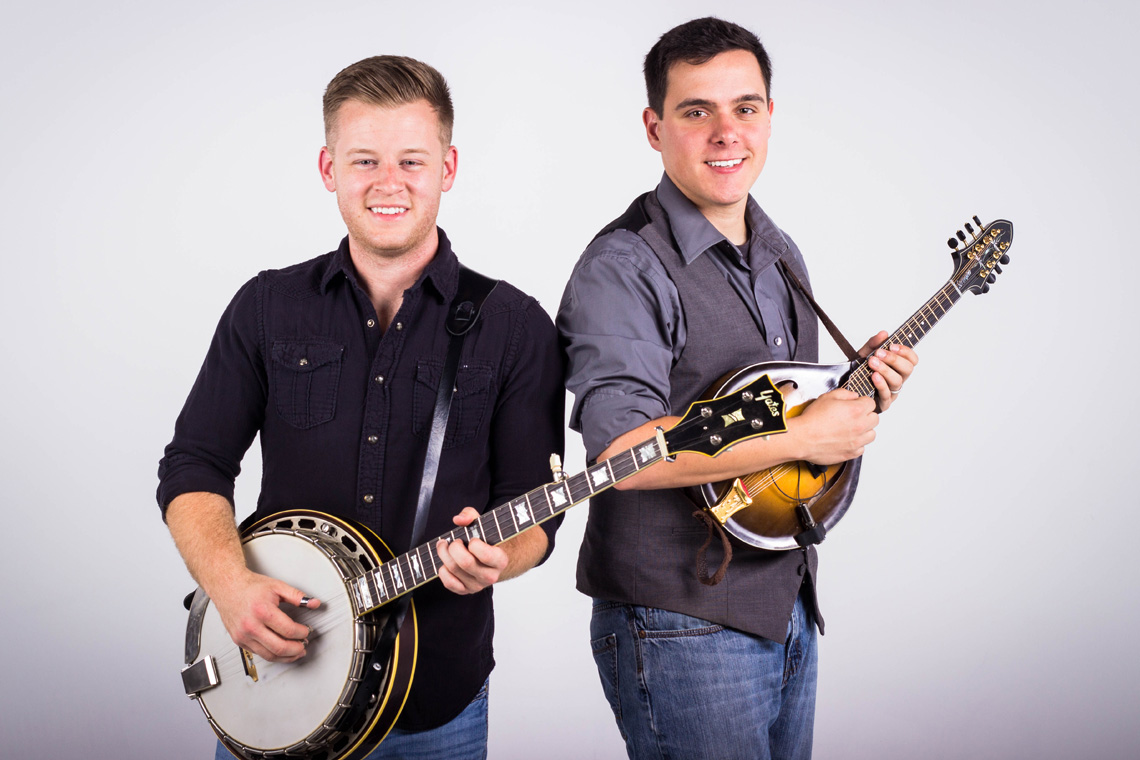 Nu-Blu Announces "Vagabonds Tour" While Gracing February Covers of Bluegrass Unlimited and The Bluegrass Standard
Band Returns to Southern California for NAMM Stage Performance in Support of Partners
Nashville, Tenn. - So far, 2018 is already off to a busy start for award-winning Americana/Bluegrass band Nu-Blu, who has just announced new dates for their "Vagabonds Tour." It includes stops throughout North America, with additional dates to be added. For the very first time, Nu-Blu is also featured on the cover of Bluegrass Unlimited's February issue, which is on newsstands now. They are also included as the cover story for The Bluegrass Standard, which is a rising source for fans of the genre to learn about the latest news.
"We are so grateful and excited for the covers and features in this month's issues of Bluegrass Unlimited Magazine and The Bluegrass Standard," said lead singer Carolyn Routh. We look forward to seeing our friends and fans throughout the year on the 'Vagabonds Tour.'"
Last week, Nu-Blu rolled into Anaheim, CA, for The NAMM show. The annual winter gathering of the music product, pro audio and entertainment tech community brings together top brands, professional development sessions and an opportunity to network with peers. In addition to performing, the group also spent time celebrating the 70th year anniversary of Peterson Tuners, the 50th anniversary of QSC audio, and renewed partnerships with Nuemann/Sennheiser, Daddario, Hercules Stands, Kirlin Cables, and Saga Instruments. Two new deals were inked with NS Design for bass and fiddle, and Crossrock Cases for the entire band.
The tour is named from their latest project, Vagabonds, released last year. The album's lead single is the upbeat, "Still Small Voice," featuring IBMA award-winning Statler Brothers singer Jimmy Fortune. Fans attending shows can catch the must-see band performing tracks from the project, including covers of "Knockin' on Heavens Door," "Gypsies on Parade" and the original feel-good anthem "A Lot More Love." In addition to shows throughout the country, Nu-Blu will return to the prestigious MerleFest in late April for another show-stopping performance.
"Vagabonds Tour" Dates:
Feb. 2 Wynola Pizza - Santa Ysabel, CA
Feb. 4 Julian Station Super Bowl Bash - Julian, CA
Feb. 7 The Barkin' Dog And Grill - Modesto, CA
Feb. 8 SWBA Kids Show / West Palms Conservatory - Victorville, CA
Feb. 10 SAT Deming Performing Arts Center - Deming, NM
Feb. 11 Covenant Concert Series / Southwest Pickers - Albuquerque, NM
Feb. 24 Dolly Parton Imagination Library Fundraiser - Harvest House - Ramseur, NC
Mar. 3 Bluegrass At The Rock / Old Rock School - Valdese, NC
Mar. 31 Spring Into Siler- SCDO Fundraiser and Lobster Lunch - Siler City, NC
Apr. 7 The Liberty Showcase Theater - Liberty, NC
Apr. 13 Shephardsville Music Barn - Shepherdsville, KY
Apr. 14 Barnyard BBQ - Hurricane, WV
Apr. 21 Zellies Opry House - Howard City, MI
Apr. 21 Huron Valley Eagles Club - Flat Rock, MI
Apr. 22 Theater Show - Valparaiso, IN
Apr. 27 Merlefest - Wilkesboro, NC
About Nu-Blu:
Hailing from Siler City, NC, the textbook definition of a picturesque small southern town, Nu-Blu's heart and soul is husband-and-wife duo Daniel and Carolyn Routh. Carolyn's caramel-coated soprano is one of the band's defining traits, at times a tender lullaby, at times a freight train headed straight for you, but always unwinding a surprising tale. Daniel is the group's backbone, a multi-instrumentalist and vocalist who also handles band management. TJ Honaker on vocals and banjo, and Justin Harrison on fiddle/mandolin round out the quartet's warm, layered, American roots sound. Together they deliver upbeat, blazing-fingers pick work just as well as gentle, heartwarming ballads, and they do it all with a natural togetherness that can't be faked, forged over hundreds of shows on the road.