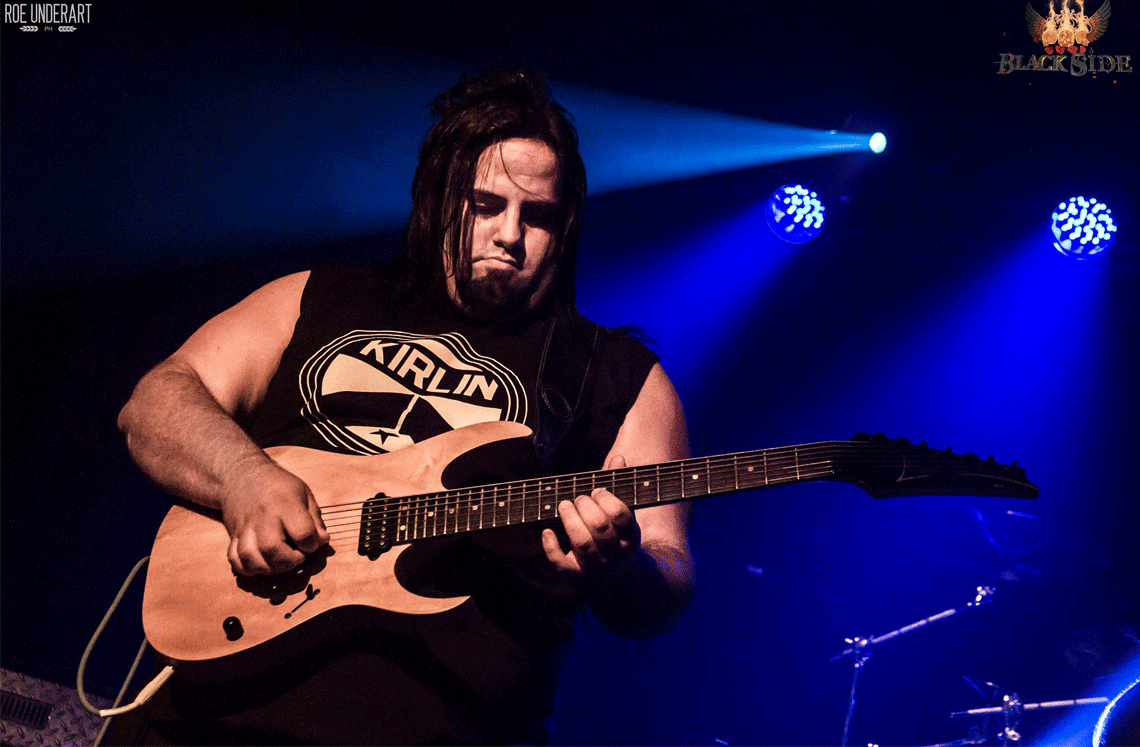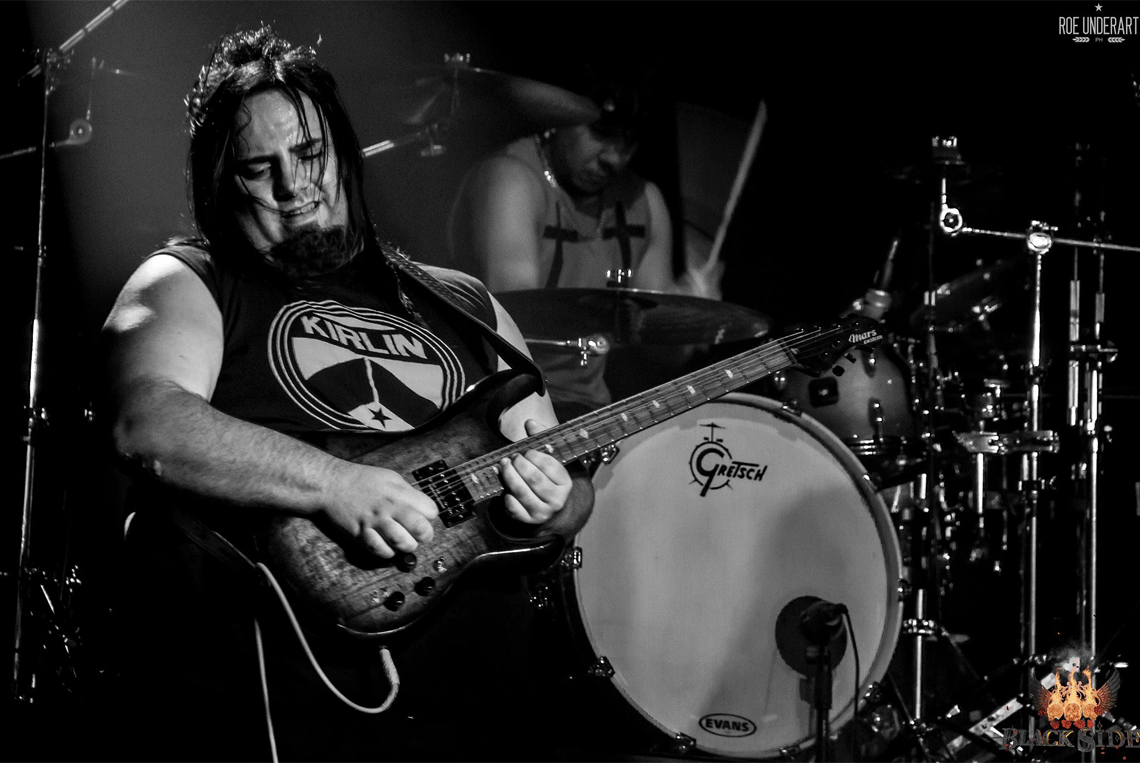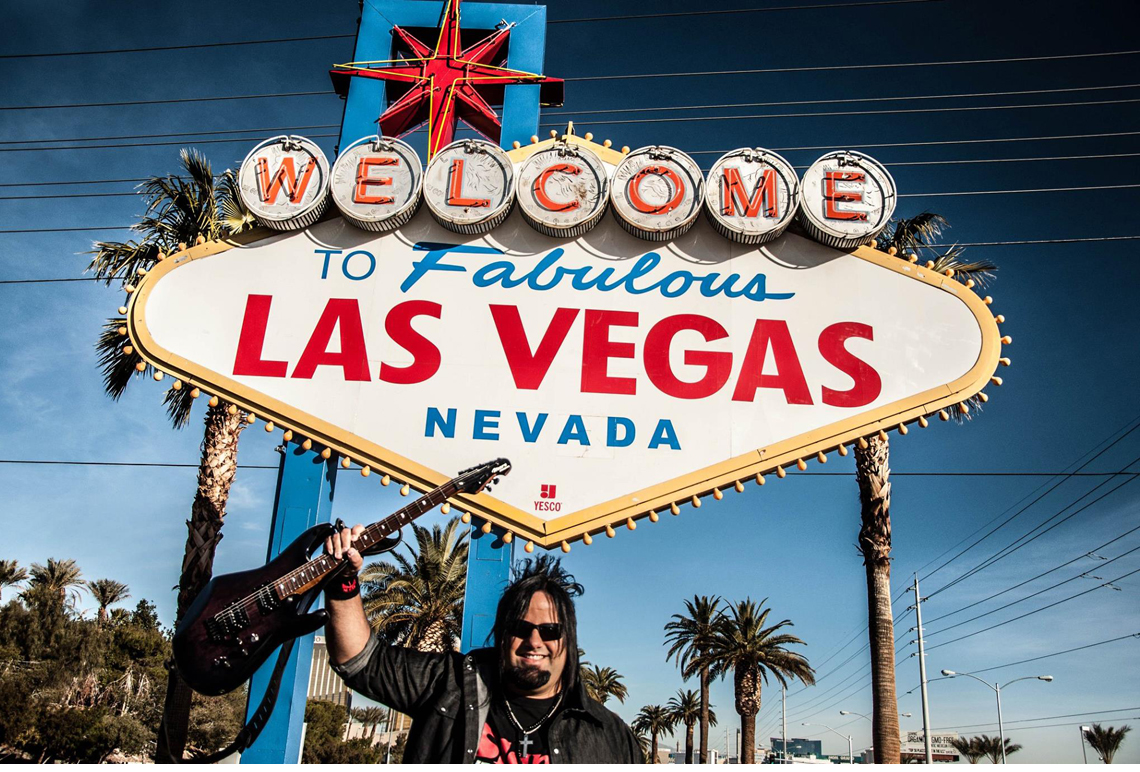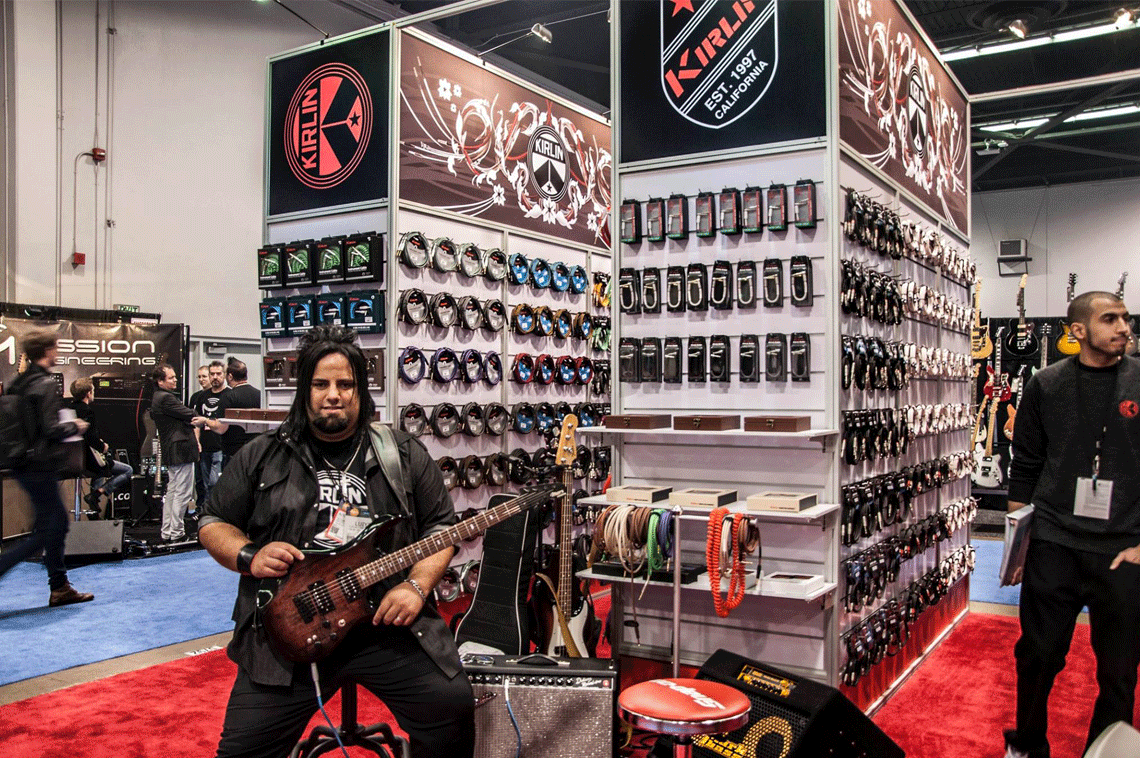 ‍‍Infancia y juventud / Early life‍‍
Hijo unico de una familia de clase media, estuvo vinculado con la música desde muy pequeño ya que era músico en la iglesia evangélica pentecostal donde sus padres acostumbraban ir . En ese lugar aprendió a dar sus primeros pasos como músico. Sus padres comenzaron a mandarlo a estudiar música en conservatorios a muy temprana edad (7 años de edad).
Only child of a middle-class family, Luiyi Strat was linked with music from an early age as a musician in the Pentecostal evangelical church where his parents went. In that place he learned to take his first steps as a musician. His parents began to send him to study music at conservatories at an early age (7 years old).
Estudios / Studies
En Buenos Aires comenzó estudiando con profesores particulares de música y luego ingreso al conservatorio Alberto Ginastera (Moron, Buenos Aires - Argentina), donde dio sus primeros pasos en sus estudios, luego termino la carrera en el conservatorio Thibaud Piazzini (donde estudio el reconocido Charly Garcia). Luego estudio varios años en el ITMC (Instituto Tecnológico de Música Contemporánea) en donde fue desarrollándose como músico y productor, en el año 2001 viajo a Estados Unidos a terminar sus estudios en Berklee College of Music, desarrollando su carrera como músico y productor musical.
In Buenos Aires, he began studying with private music teachers and then entering the conservatory Alberto Ginastera (Moron, Buenos Aires - Argentina), where he took his first steps in their studies, then graduated in the conservatory Thibaud Piazzini (where the renowned studio Charly Garcia). Then study several years in the ITMC (Institute of Contemporary Music Technology) where he was developing as a musician and producer, in 2001 he traveled to the United States to finish his studies at Berklee College of Music, developing his career as a musician and music producer.
Black Side
Es su proyecto musical en donde convoca en sus discos a músicos y se da a conocer en toda america. En discos anteriores de Black Side grabaron músicos como Daniel Telis (ex Barilari, Kamikaze (banda), Tim Owens), Gonzalo Ledesma (ex Barilari ) yPablo Soler ( Tren Loco ), lo que genero nuevas propuestas para discos futuros, ese disco lo produjo como todos los discos anteriores de la banda.
It is his musical project where convenes musicians on his records and disclosed in all America. In previous albums of Black Side recorded musicians like Daniel Telis (ex barilari, kz4, Tim Owens), Gonzalo Ledesma (ex barilari) and Pablo Soler ( Tren Loco ), generating new proposals for future albums, that album produced it as all previous albums of the band.
Take Me Away
Take Me Away es lo último de Black Side y fue grabado en el estudio La Nave de Oseberg entre 2013 y 2014. La grabación de este disco tomo más de 1 ano de trabajo, y fue grabado en varias partes dado a la ocupada agenda de los músicos invitados, el lanzamiento del disco fue en el programa Tiempos Violentos conducido por Cesar Fuentes en la Radio Rock N Pop Los musicos que grabaron todos los temas de este disco fueron: Fernando Scarcella y Adrian Barilari del grupo Rata Blanca, Javier Barrozo y Pablo Moticzak del grupo Walter Giardino Temple Joe Lynn Turner, Luiyi y Adrian Bordon (originarios de black side). La Producción Artística estuvo al mando de Luiyi, el ingeniero de sonido fue Martin Toledo, en conjunto con todo un equipo de trabajo de primer nivel, la mezcla y el mastering fue realizado en Buenos Aires. Take Me Away es un disco de Heavy Metal, pero con una gran variedad de sub Géneros incluidos, lo cual permite al público escuchar el disco y le resulte entretenido, Black Side en esta oportunidad graba el disco en Inglés por preferencia artística y 1 tema en castellano incluido en el mismo de la mano del sr. Adrian Barilari, para reforzar la variedad musical que se busca obtener en este trabajo de 10 tracks. Las fotos del disco a cargo de Ignacio Cangelo. El Disco Take Me Away fue editado en México DF, Chile, Uruguay, Peru y Estados Unidos. Y en todo el mundo mediante tiendas virtuales (Itunes & Amazon)
Take Me Away is the last of Black Side and was recorded in the studio La Nave de Oseberg between 2013 and 2014. The recording of this album took more than 1 year of work, and was recorded in several parts as the busy time guest musicians, the album release was in Pulp Fiction led by Cesar Fuentes program on Radio Rock N Pop Training in all subjects of this new work was: Fernando Scarcella (white rat), Javier Barrozo (Magnos, Temple) Adrian Barilari (Rata Blanca), Paul Moticzak (Temple), and Adrian Bordon (originating from black side). Artistic Production was in charge of "Luiyi" sound engineer was Martin Toledo, along with a team of first-rate work, mixing and mastering was done in Buenos Aires. Take Me Away is an album of heavy metal, but with a variety of sub genres included, which allows the public to hear the record and find it entertaining, Black Side this time recorded the album in English for artistic preference and 1 topic in Castilian included in the same hand sr. Adrian Barilari to reinforce the musical variety that seeks in this work of 10 tracks. The photos of this album by Ignacio Cangelo. Take Me Away Album was released in Mexico City, Chile, Uruguay, Peru and the United States. And in worldwide through virtual stores ( Itunes and Amazon.com )
Gira Mexico/Estados Unidos 2016 / Tour Mexico City/USA 2016
El guitarrista dio una serie de Clínicas Instruccionales sobre Ernie Ball, Morley Pedals con mucho éxito en la Ciudad de México donde fue reconocido por la escuela de musica Guitar Symphony y la academia Atonal por donde pasaron tantos artistas Internacionales, luego de esto se embarco hacia Estados Unidos donde fue convocado por la empresa china Joyo Technology Co., Ltd y la empresa norteamericana Kirlin Cables para realizar demostraciones en la feria THE NAMM SHOW NAMM que se lleva a cabo todos los años en la ciudad de Anaheim, California. Luiyi termina su gira en la ciudad de Las Vegas Nevada tocando en Vampd Vegas junto a los musicos de la banda local Count's 77 y el cantante Tommy Paris de la banda glam rock Britny Fox.1 .

The guitarist gave a series of Instructional Clinics on Ernie Ball, Morley Pedals with great success in Mexico City where he was recognized by the School of Music Guitar Symphony and Atonal academy where they spent so many International artists , after that he embarked towards United States where he was summoned by the Chinese company Joyo Technology Co. , Ltd and the US company Kirlin Cables for demonstrations at THE NAMM SHOW 2016 show that takes place every year in the city of Anaheim - California. Luiyi ends his tour in the city of Las Vegas Nevada Vampd Vegas playing alongside musicians Count`s 77 local band and Tommy Paris singer of glam rock band Britny Fox.2 .
Endorser Internacional / International Endorsement
Luiyi es Artista Internacional de las siguientes marcas
ERNIE BALL STRINGS (USA).
MORLEY PEDALS (USA).
KIRLIN CABLES (USA/CHINA).
JOYO TECHNOLOGY CO., LTD (CHINA).
DR.J PEDALS (CHINA).
ANTITODO CORREAS (ARGENTINA).
MARS CUSTOM (ARGENTINA).
Actualidad / News
El DVD llamado "10 Años" representa la gira TAKE ME AWAY TOUR del disco "Take Me Away" donde participaron grandes músicos de la escena nacional como Fernando Scarcella y Adrian Barilari (rata blanca), fue un disco que también se vendió en 5 países (Chile, Uruguay, Perú, México y Estados Unidos) y se editó en Japón bajo el sello Beyound Battle Records. Este DVD fue grabado en el Teatro Vorterix el 30 de mayo de 2015 con un gran grupo de trabajo...se utilizaron 7 cámaras FullHD y el audio se grabó con uno de los mejores Ingenieros de sonido de Sudamérica como lo es Martin Toledo de "La Nave de Oseberg Studios". Luiyi en su set up uso todos pedales JOYO donde se puede escuchar su nuevo audio del cual está muy contento de lograr. Este DVD será editado en Argentina, Chile y México....Luiyi Planea para comienzos de 2016 una gira por México y Estados Unidos presentando su disco "take me away" y este último DVD, brindando unas Guitar Clinics donde también informara a todo el público sobre su nuevo SetUp. La Avant Premiere de este DVD será hoy Viernes 18 de Septiembre a las 22hs (horario de Buenos Aires) en una de las radios de Rock más importantes de la costa este de los Estados Unidos, llegando a todo Centro América por radios repetidoras y a todo el mundo por su sitio web LARADIOPR.COM.
The DVD called "10 Years" is the tour TAKE ME AWAY TOUR album "Take Me Away" where great musicians of the national scene as Fernando Scarcella and Adrian Barilari (Rata Blanca) participated, was an album that also sold in 5 countries (Chile, Uruguay, Peru, Mexico and the United States) and was released in Japan under the seal "beyound Battle Records". This DVD was recorded in the Vorterix Theatre on May 30, 2015 with a large group of work ... 7 cameras FullHD and used audio was recorded with one of the best sound engineers in South America as it is Martin Toledo " La Nave de Oseberg Studios ". Luiyi in their set up using all pedals JOYO where you can hear your new audio which is very happy to achieve. This DVD will be released in Argentina, Chile and Mexico .... Luiyi planned for early 2016 toured Mexico and the United States presenting his album "Take Me Away" and this latest DVD, providing a Guitar Clinics which will also inform all public about the new setup. The Avant Premiere of this DVD today will be Friday, 18 September at 22 pm (Buenos Aires time) in one of the most important radio stations Rock off the east coast of the United States, reaching all of Central America by repeater radios and all the world for your website LARADIOPR.COM.
Discografía / Discography[editar]
Álbumes de estudio con otros Grupos
· 1998 - Promesa Real - Promesa Real
· 1999 - Promesa Real - Señales
· 2000 - Promesa Real - Tributo a Guardian
· 2001 - Promesa Real - Vivo Rock
· 2003 - Viejo Zorro - El Poeta
· 2004 - Hardycats - Casino
· 2005 - Los Funky Grooves - Sigo sin tu amor
Álbumes de estudio con Black Side
· 2006 - De que Manera Terminar
· 2008 - Evolucion
· 2009 - Criminal
· 2014 - Take Me Away
· 2016 - Atlantis (lanzamiento en Septiembre de 2016)
Sencillos
· 2014 - En La Tierra Infinita
Compilados Internacionales
· 2014 - Almas de Metal, Vol. 2 Blanco Y Negro (Nicaragua)
DVDs
· 2015 - Black Side - 10 Años (Take Me Away Tour)
Luis Alturria Somer (Luiyi Black Side)
Official Facebook: https://www.facebook.com/luiyiblacksideoficial
Web Site: http://www.blackside.com.ar/
Management/Guitar Clinics: info@blackside.com.ar
‍‍‍‍