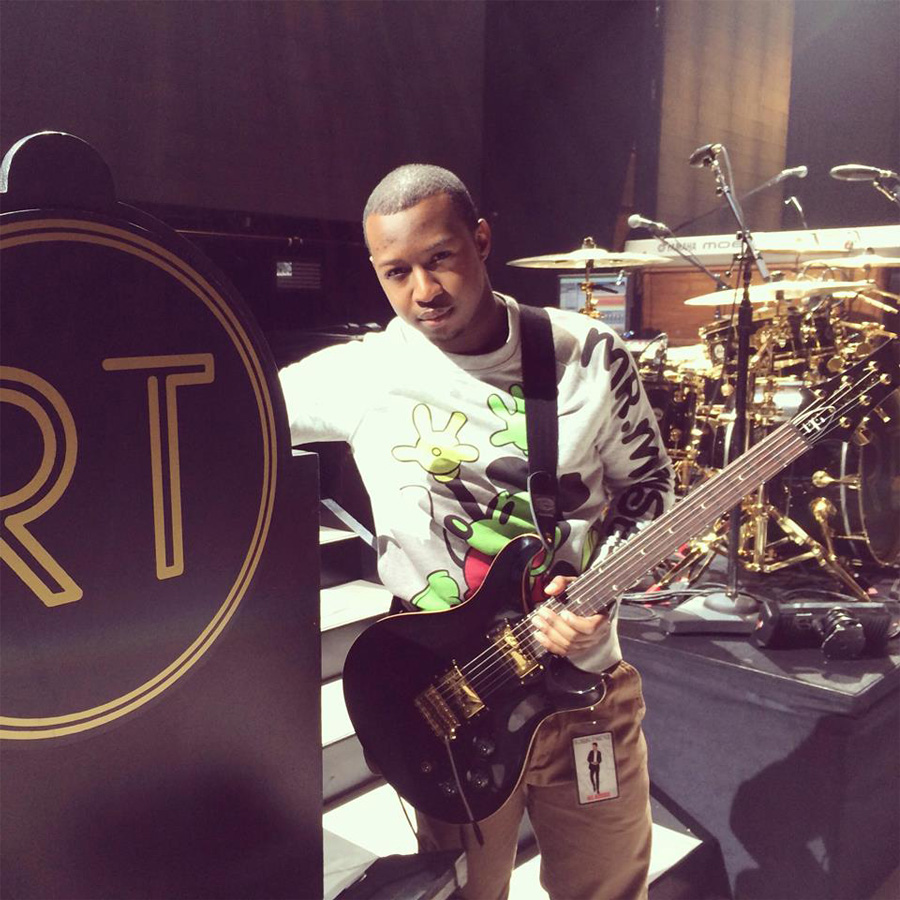 Christopher "Chris" Payton, picked up guitar at the age of 4and now, at age 20, is one of LA's prominent most sought after guitarists. Ranging in many genres such as R&B, Gospel, Soul, Hip Hop, Pop, Rock, Alternative, Jazz and Blues. Brought up in church, with his soulful gospel roots, Chris has a unique style of playing that can translate in almost any genre.
Chris is currently the guitarist for singer/songwriter Robin Thicke. He began playing with Thicke fresh out of high school in 2011. In December of 2011, Chris was referred to PRS by the legendary Paul Jackson Jr. So far, in his young career, he has graced the stage and performed with artists such as Robin Thicke, Cee Lo Green, Ludacris, Brandy, Ciara, Kelly Rowland, T.I. and Tamar Braxton. He has made multiple appearances on TV shows like the Tonight Show with Jay Leno, Good Morning America, BET's 106 & Park, Ellen, The Jimmy Kimmel Show, Dick Clark New Year's Rocking Eve, The Voice and more. Aside from traveling, Chris is also a hard working session guitarist. He has played on songs and composed music for Jennifer Hudson, Musiq Soulchild, Robin Thicke, Ruben Studdard, Mali Music, Erica Campbell of Mary Mary, gospel recording artist Deitrick Haddon, and a plethora of artists nationwide.
Chris is young in age, but rich in experience. And the story has just begun.